Your Hosts, Chris and Molly
Chris and Molly are long-time residents of the Comox Valley and have a good knowledge of the local environment, the many attractions and the 'must-see' beauty spots. If you want a good beach walk or guidance to one of the many great restaurants in town, just ask.
Chris is the gardener, shown here with one of his larger purple amaranth grown in the summer of 2013. Molly, shown at her sewing machine has worked in local theatre as a costume designer for the past 18 years.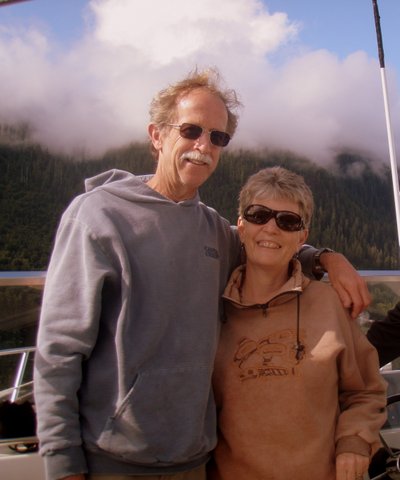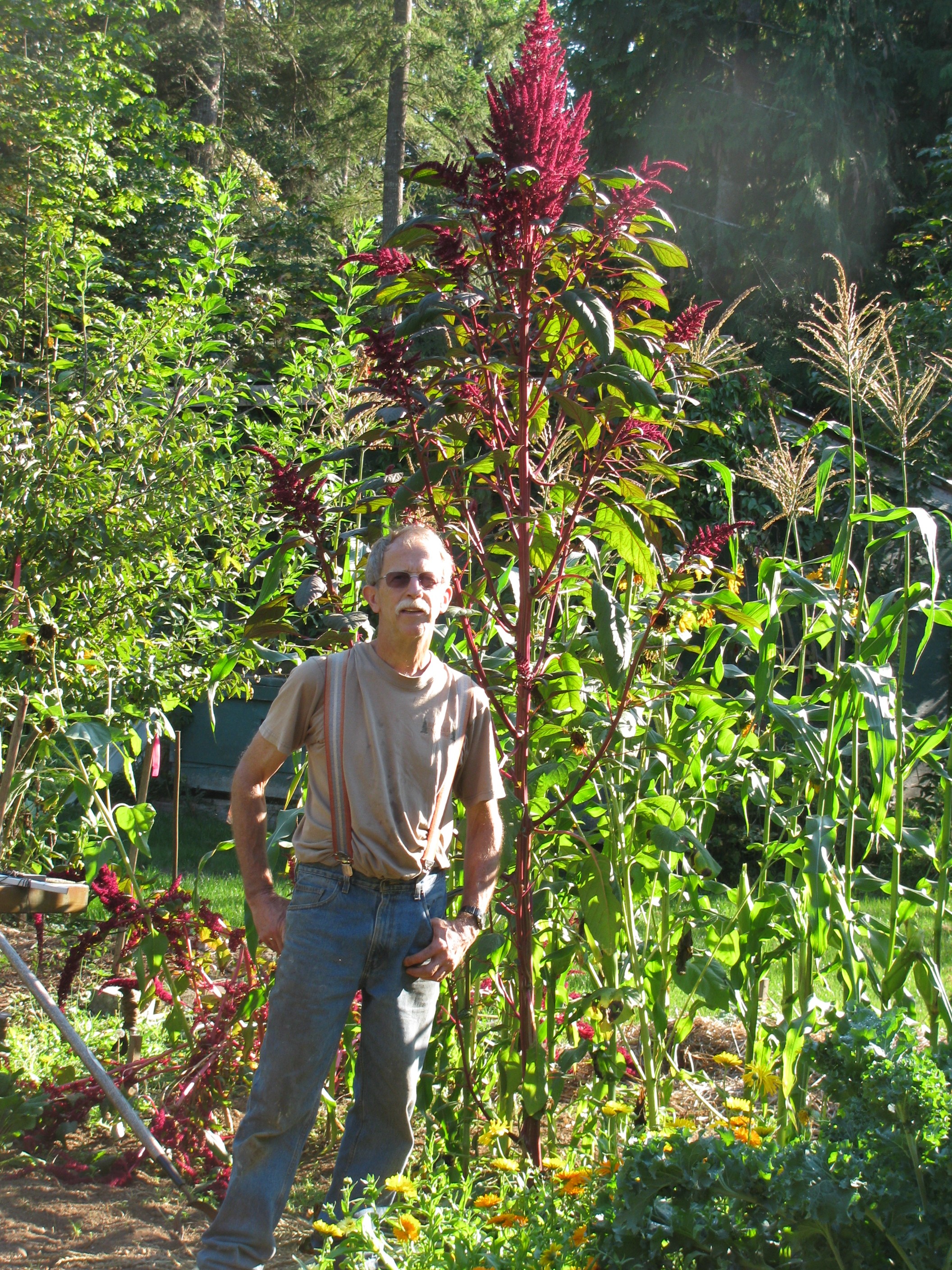 Chris with Amaranth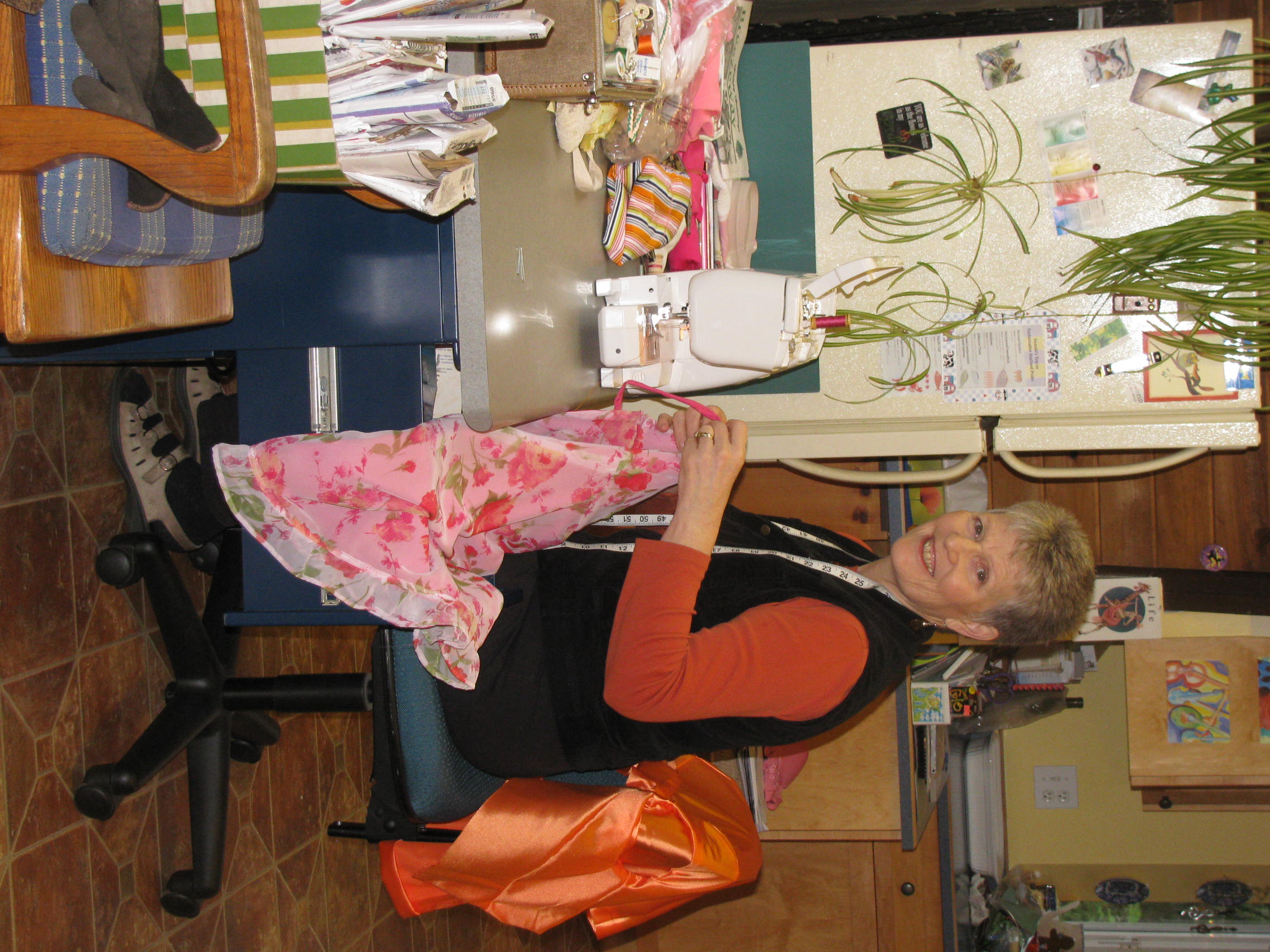 Molly sewing costumes